Glass is the best way to achieve light, comfortable and safe spaces. It offers designers and users numerous advantages in decorating or designing interior and exterior residential and work spaces.
With our glass products for interior design, you can:
Take advantage of natural light and be safe from prying eyes
Glass allows natural light to flow into living and work spaces. This is beneficial to health and saves on the cost of artificial lighting. In addition, the use of translucent glass ensures a balance between natural light and privacy.
Expand the visual field and preserve tranquility and comfort
As a room divider, the transparency of decorative glass makes it the ideal material for designing very open, user-friendly spaces that encourage discussion. As wall facing or decoration, for example, mirrors contribute to visual comfort. They reflect nearly all the light they receive, thereby increasing the overall brightness of a room. In addition, large mirrors provide depth. Using mirrors therefore contributes to occupants' visual comfort.
Design safely with boldness and elegance
The mechanical strength of glass makes it possible to design large areas with fine, elegant structures, safely and securely. There are three types of glass that guarantee safety in case of breakage:
Toughened glass of type SGG SECURIT, which has increased mechanical and thermal strength. It is used wherever the edge is visible and when the glass supports a load that is more than its own weight (all-glass doors, shower enclosures, tables, shelves, etc.). Toughened glass is also useful near a heat source, such as for a backsplash
Laminated glass of type SGG STADIP, which is ideal for infill panels: doors, tinted or decorative glass partitions with uprights, front panels of furniture or balustrades (for composition of the glazing, please ask a professional for advice)
gluing a SAFE film to the glass to prevent harmful shards from falling in case of breakage. Reserved for opaque glass, this method is inexpensive and is generally sufficient to secure closet doors or wall facings. Where food is present, this application protects food from micro-shards.
Enjoy a healthy, easy-to-clean space
A healthy, easy-to-maintain material, glass is widely used in interior design: completely inorganic and emits no volatile organic compounds (VOC). For VOC emissions, only laminated glass, mirrors (guaranteed 7 years) and lacquered glass are subject to regulatory labeling. Thanks to the careful way in which it is manufactured, all Saint-Gobain decorative glass for interior design are rated A+. In terms of hygiene, because of its smooth surface and resistance to cleaning products, glass is easy to maintain. Installing large sections of glass limits the number of joints and the build-up of dirt often associated with them.
Various types of decorative glass for interior design
The various types of Saint-Gobain glass presented in this section can be used according to the desired transparency and decorative effects: clear, extra-flint, colored, obscure glass, translucent printed, ground, lacquered, patterned glass, frosted glass, enameled glass with an original design produced using silkscreen printing or digital printing.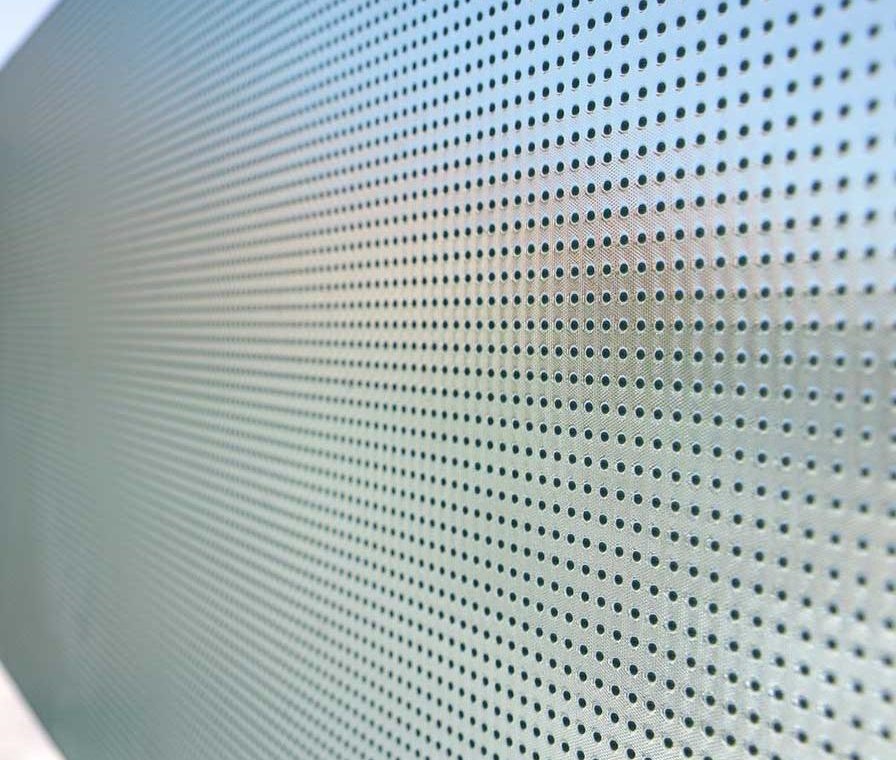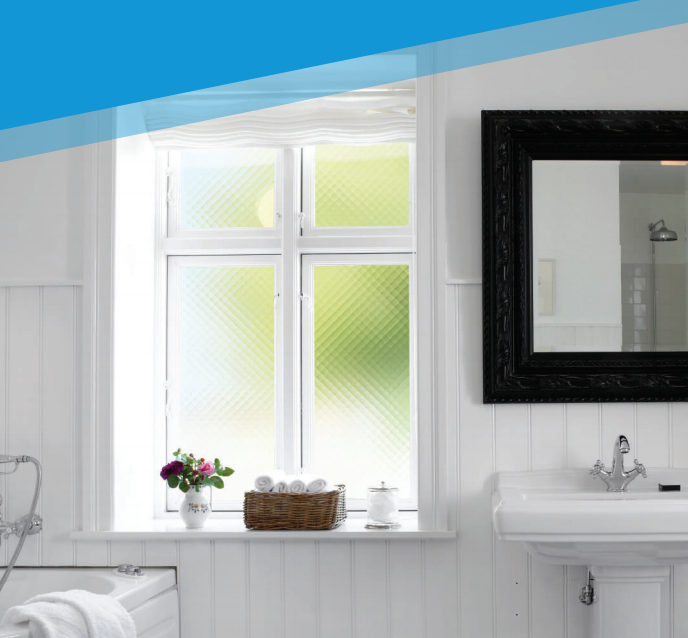 DECORATIVE PATTERNED GLASS
A glass range featuring six stunning geometric designs, including the award winning SGG MASTER-SOFT, designers have the ability to integrate SGG MASTERGLASS as part of ambitious and stylish designs in a wide range of interior and exterior applications. SGG MASTERGLASS is an obscure glass that meets the requirements of the EN 572-5 standard. The pane features one engraved side and one smooth side.
APPLICATIONS
Light screen, interior structure, furniture- SGG MASTERGLASS is all of these rolled into one. Its structure proves to be an ideal playground for light and contrast. The decorative glass is naturally well suited for use in the home, offices, retail spaces, hotels and restaurants.
Its applications are infinite:
Furniture: offices, tables, counters, shelves
Fixed and sliding partitions
Shower and bath screens
Glass doors and framed doors
Windows and façade glazing
Interior and exterior guardrails and balcony partitions
Staircases and floor slabs
Urban furniture
TRANSFORMATION
SGG MASTERGLASS glass panels can be transformed in various different ways.
They can be: rounded or shaped to emphasize their aesthetic properties; tempered or laminated with SGG STADIP* and SGG STADIP PROTECT* for safety purposes; assembled into double glazing units for enhanced thermal insulation for added comfort. The integration of an SGG STADIP SILENCE* acoustic laminated panel into a double glazing unit will enable acoustic insulation and enhanced safety for people and property.
*Laminated: engraved side to the outside of the assembled unit.
INSTALLATION
SGG MASTERGLASS must be fitted in accordance with the standards and regulations in force. As with all printed glasses,
SGG MASTERGLASS panes must be fitted the right way around. In order to achieve a uniform aesthetic result, panes must be positioned the same way around when cutting multiple panes at the same time. If pattern continuity is required, particular attention must be paid during cutting.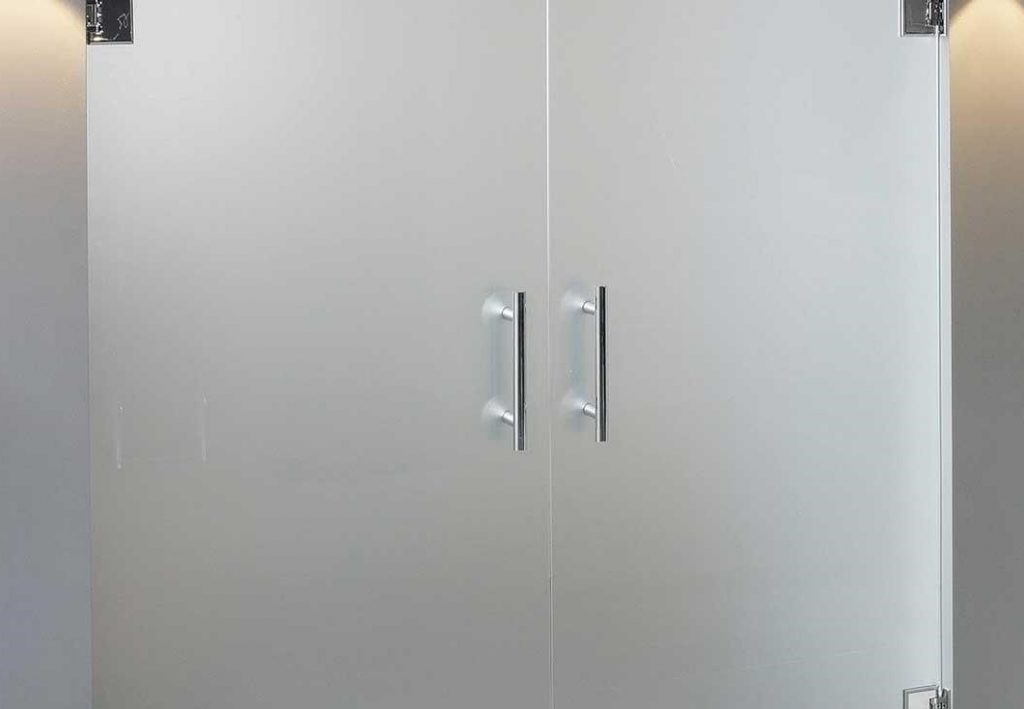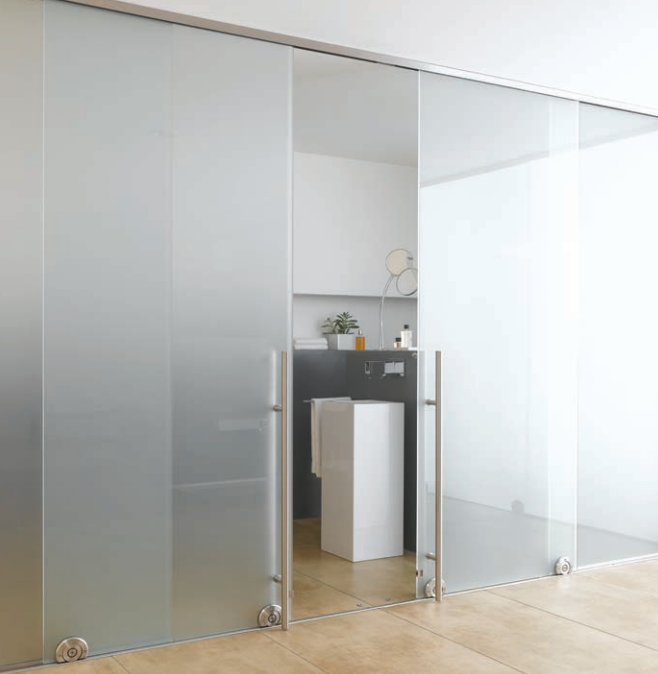 SGG SATINOVO MATT is an acid-etched glass which has a distinctive, uniformly smooth and satin-like appearance. A translucent product, it emits light whilst providing obscuration and vision control.
APPLICATIONS
SATINOVO MATT is a frosted glass can be used in numerous interior design applications in both residential and commercial settings:
– Doors
– Shower screens and enclosures
– Partitions and interior screens
– Furniture, e.g. cupboard doors, shelves, tables
– Wall cladding
– Signage
– Balustrades and guarding
– Shopfitting: displays and countertops
– It can also be used in external glazing, in windows and doors for example.
We recommend that the etched surface of the glass faces either the inside of the sealed unit or the inside of the building if single glazed. 
SPECIFICATIONS
Stock sizes
Thickness 4mm, 6mm, 10mm

Standard Size
3210 x 2250mm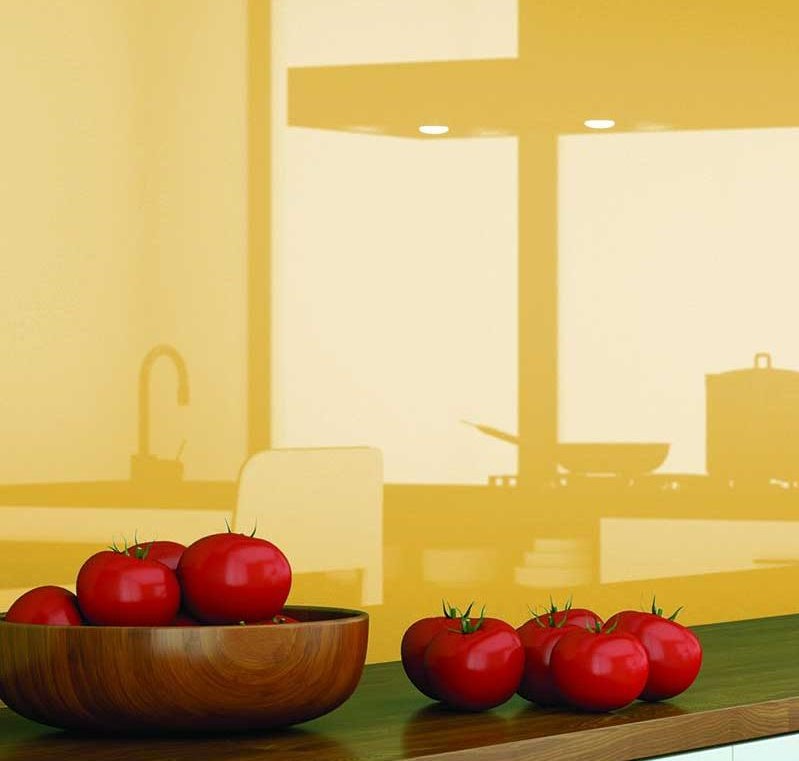 PLANILAQUE COLOR-IT from Saint-Gobain features adventurous colour schemes for contemporary interior decoration.
Available in 26 shades which co-ordinate seamlessly with natural material such as wood, metal or stone, PLANILAQUE COLOR-IT lacquered glass combines clarity of colour with depth and elegance of glass bringing quality and adventure to design settings. 
The gloss effect of PLANILAQUE COLOR-IT delivers a high shine colour which is obtained by applying a layer of highly resistant lacquer on the reverse side of the glass.
PLANILAQUE COLOR-IT inspires creative ideas for assembling modern commercial or domestic interiors. It is ideal for use in interior decoration for furniture, doors and partitions or wall-panelling.
Complementing the adventurous design and high impact shades of PLANILAQUE COLOR-IT, it is also offers unrivalled quality and durability for a long lasting effect.
APPLICATIONS
The lacquered glass SGG PLANILAQUE COLOR-IT enhances interior spaces in the home and in non-residential buildings (offices, laboratories, hospitals etc.) by applying lacquer:
walls
furniture
furniture fronts
cupboard doors etc.
It is intended for all interior rooms, including in the kitchen and bathroom:
coffe tables
washbasin countertops
wall cladding
shower screens etc.
TRANSFORMATION
The transformation of SGG PLANILAQUE COLOR-IT lacquered glass is similar to that of a mirror: cutting, drilling, shaping, cutting, screen printing, sanding. When cutting, be careful to correctly position the lacquered side towards the wall support surface, dry and free from aggressive materials, in order to protect the lacquer.
Standard thicknesses and dimensions:
– 4 mm: 3,210 x 2,550 mm
– 6 mm: 3,210 x 2,400 mm
– other thicknesses and dimensions (contact us).
Area density:
4 mm: 10 kg/m²
6 mm: 15 kg/m²
INSTALLATION
SGG PLANILAQUE COLOR-IT lacquered glass can only be installed indoors, and in accordance with the regulations in force. It can be installed very simply and quickly by means of mechanical fixing (glazing rebate or fixing brackets) or by bonding, using neutral silicons and/or double-sided adhesive.
SGG PLANILAQUE COLOR-IT SAFE can also be mounted mechanically.
MAINTENANCE
SGG PLANILAQUE COLOR-IT is very easy to maintain and can be simply cleaned using a clean, soft rag with a standard non-abrasive cleaning product for glass.
Standards and regulations
SGG PLANILAQUE COLOR-IT sets itself apart on account of its unparalleled quality and durability that exceeds all of the requirements of the European standards project (EN 16477).
It has a Class A rating within the context of this standard.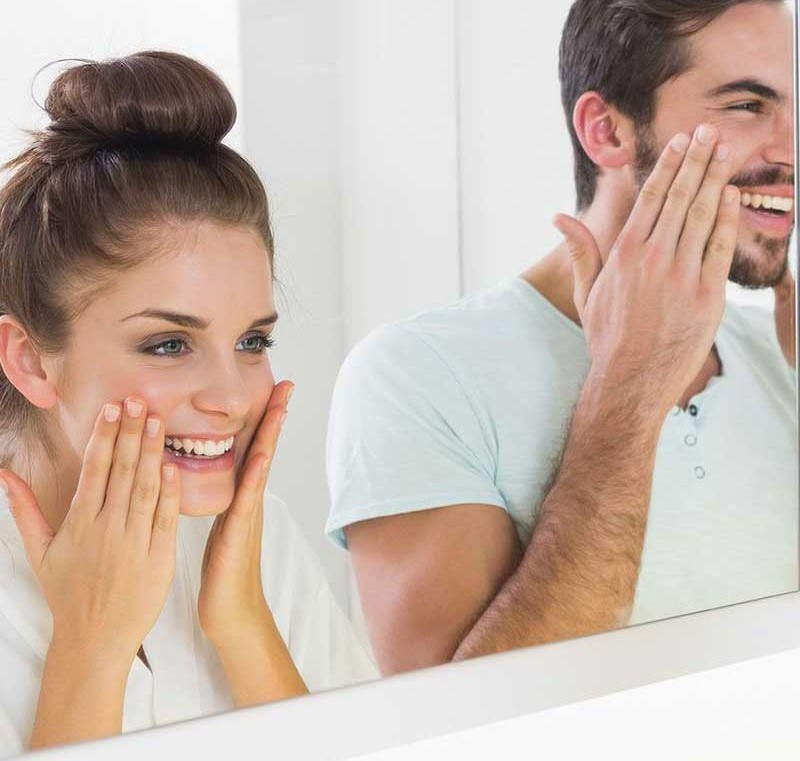 An innovative mirror with exceptional purity
The environmental footprint of SGG MIRALITE REVOLUTION has been reduced by working on each stage of its life cycle.
The properties of SGG MIRALITE REVOLUTION promote the enhancement of interior spaces (increased brightness, warmth, ambience enhanced by the original designs).
It can be used in the home (bathroom, traffic areas…) and in professional spaces such as offices, retail spaces, restaurants, sports halls etc. In different forms, it enables the creation of new spaces: mirror framed or unframed, wall cladding, piece of furniture (table, cupboard door, shelf), sign etc.
Produced without the use of toxic substances, it contributes to the maintenance of an environment that is conducive to good health and well-being. Quality and durability remain unchanged, a property that is the result of a major Research & Development program. As a result of these aesthetic assets, it enables the creation of bright and spacious living spaces.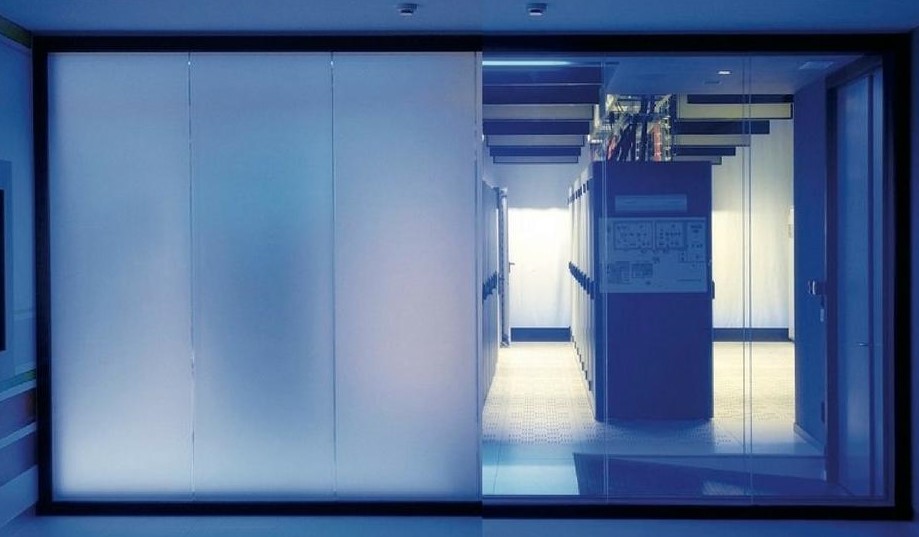 Priva-Lite is a smart glass which instantly changes from transparent to translucent, at the flick of a switch.
PRIVA-LITE is a laminated glass containing a liquid crystal (LC) film assembled between at least two plastic interlayers. The laminated glass integrates a liquid crystal white foil that becomes transparent when an electric current is applied. It enables to create instantly a confidential area, while preserving the light transmission of neighboring room.
In addition to the ease of use and its impressive effect, this switchable privacy glass provides a high-tech, modern edge, that brings a level of professionalism to both a business and a building.
When an electrical current is applied, this changes the properties of the glass transforming if from opaque to transparent almost instantly. Turning the electrical current off causes the glass to return to its previous opaque state. Depending on your individual needs, this smart glass can be controlled through a variety of applications including remote controls, light sensors, and wall switches. 
APPLICATIONS
BOARDROOMS/MANAGEMENT OFFICES
Wall partitions and privacy windows
HOTELS & RESTAURANTS 
Privacy partition between bedroom and bathroom
Restaurant privacy partition
Toilet doors
RESIDENTIAL
Kitchen/living room partition
MEDICAL
Privacy on demand while keeping comfort for patients
Easy low-maintenance cleaning to prevent spread of bacteria 
SHOPS, MUSEUMS, EXHIBITIONS
Switchable glass technologies can be used to highlight key elements.