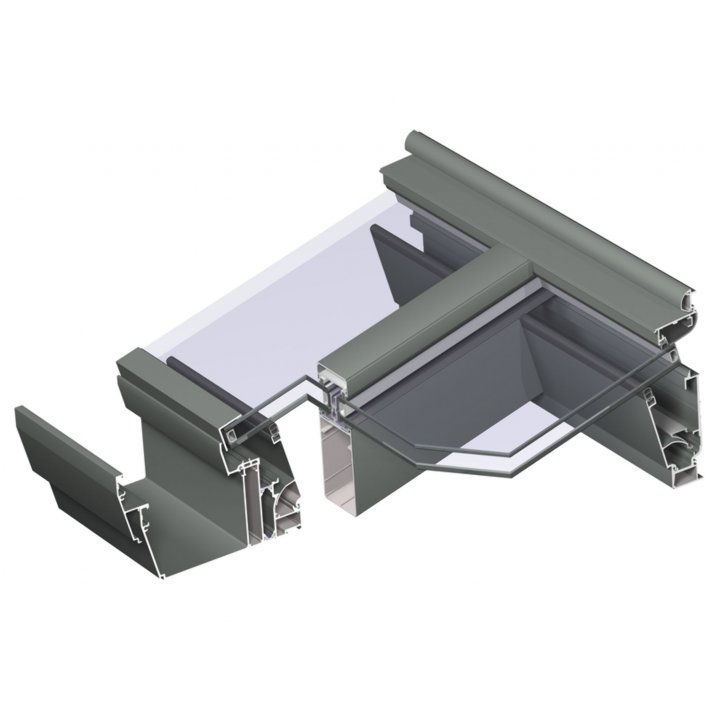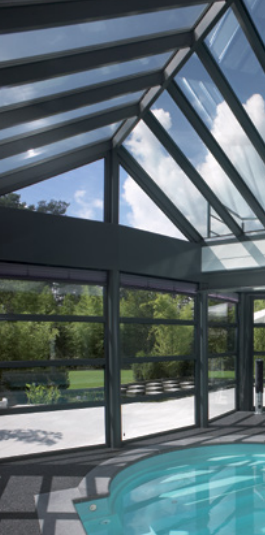 Conservatory of your dreams

Concept Roof® 120 is a highly insulated roof system, offering a wide range of styles and roof configurations to perfectly match your conservatory or orangery. By choosing for the Functional, Orangerie or Renaissance style, this high-end glass roof brings the desired atmosphere to your conservatory. Even integrated lighting is possible to achieve a complete aesthetical solution.
CR 120 meets the high requirements regarding thermal insulation and it can seamlessly be combined with the high insulation solutions for windows, doors, sliding and folding doors. Furthermore, this system is designed to allow complex conservatory constructions and skylights for annexes or detached constructions. The integration of flush roof vents is also possible. These can be electrically operated if desired.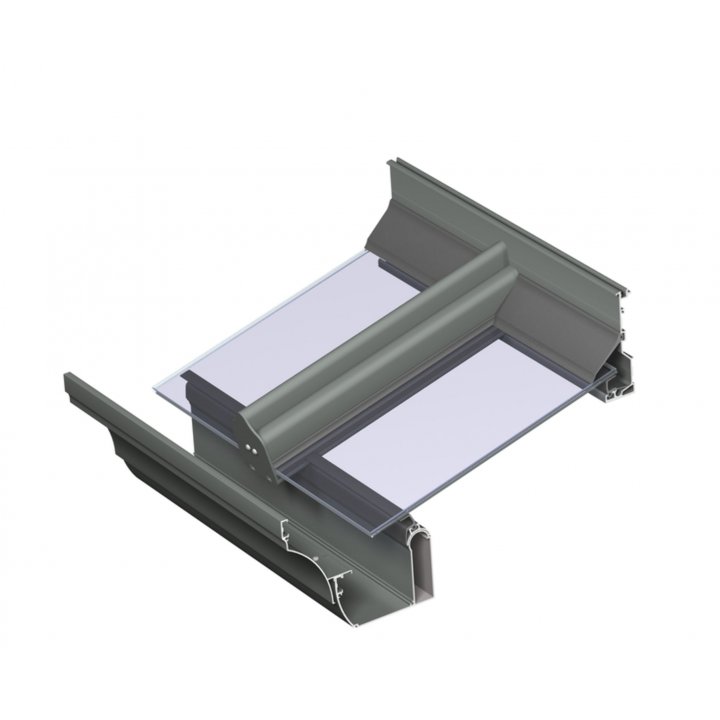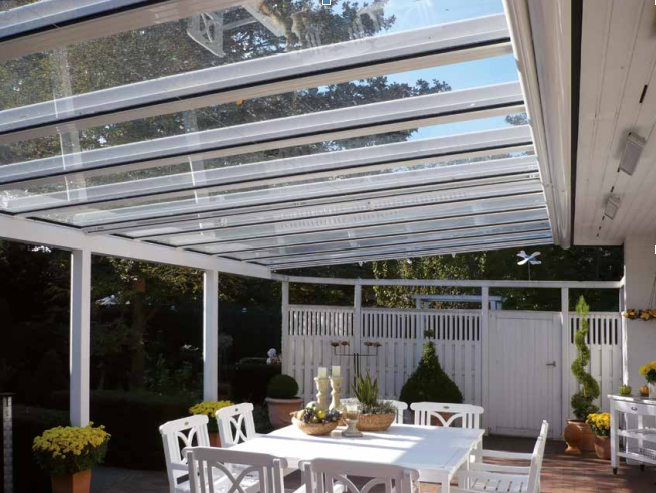 Outside roof

Parallel Roof 100 is a non-insulated roof system, suitable for winter gardens, terrace coverings or carports. The PR 100 system can offer a correct set-up to fulfil even elevated structural demands. This setup depends on the construction requirements like bearing snow loads and own weight, without using steel reinforcements.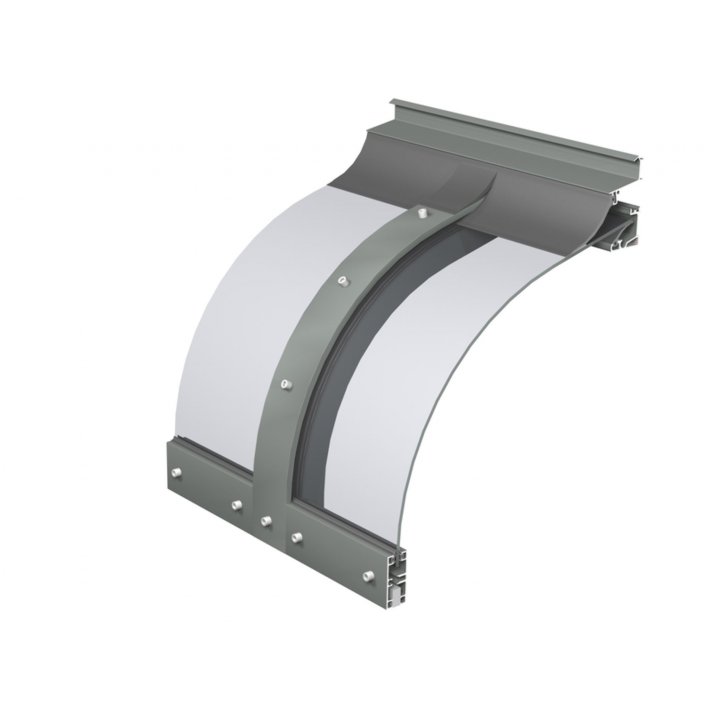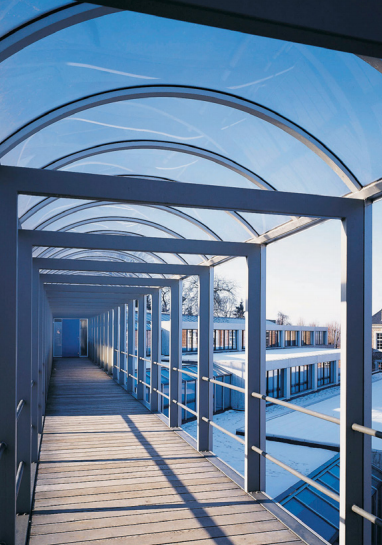 Elegantly curved roof

Cintro is a roof system that is extremely suitable for arched spans, for instance to cover walkways, carports or even extensions to your house. The system has been especially developed as an architectural solution for bended or arched roofs. The possibilities for application are numerous and may even include light roofs. 
The design of Cintro gives the roof an elegant and streamlined finish.

The system is able to incorporate a variety of glazing types, including laminated glass, acrylic and polycarbonate sheets. As such, Cintro is the ideal system for applications where abundant daylight is required.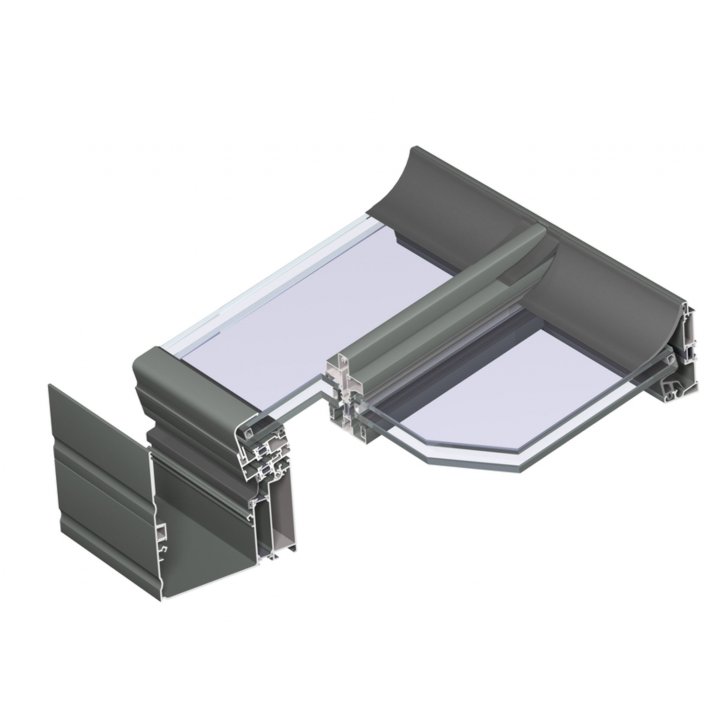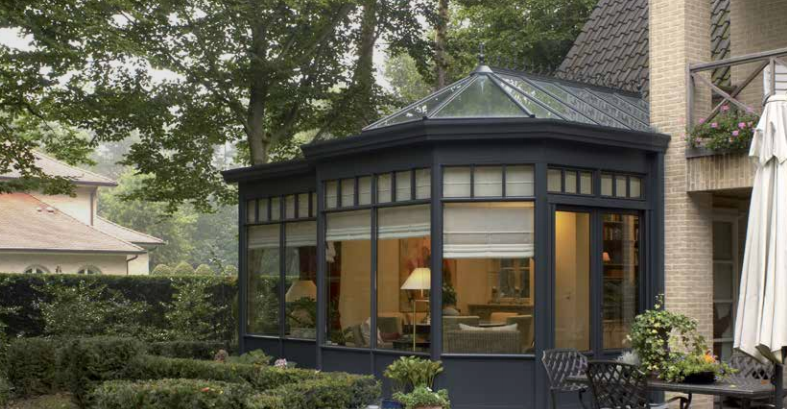 Enjoy the sun

Thermo Roof 200 is a thermally insulated conservatory system offering a broad range of roof configurations. Depending on the design of the conservatory, the structure of the roof can be optimised to perfectly fit your needs. The interior of the roof structure has a minimalistic look. The gutters however, are available in three variants to match your style perfectly; Renaissance, Functional and Ellipse.

Furthermore, the conservatory system allows the integration of flush roof vents for ventilation, which can be electrically operated if desired. Anticipating on the thermal requirements, the unique glazing concept of the system makes is perfectly suitable for triple glazing. TR 200 provides rafters which are not only able to carry the weight of the triple glazing but also to withstand the weight of snow load.

The thermal insulation of this roof solution, in combination with the seamless integration of windows, doors or even sliding and folding doors, makes TR 200 an ideal extension to your house.